Here are the results for Mormon athletes at the 2010 Vancouver Winter Olympics: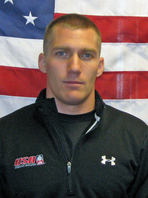 Torah Bright, of Salt Lake City, Utah, but competing for her native Australia, brought a timely flash of exellence to an otherwise messy night on the halfpipe to win Australia's fourth winter gold, pulling off a difficult twirling series of tricks in the women's Olympic snowboard halfpipe on Thursday (February 18).
Noelle Pikus-Pace barely missed the bronze, coming in fourth in the skeleton.
Christian Niccum, Woodinville, Washington, finished in sixth place in men's doubles luge.
Steven Nyman, Sundance, Utah, finished 20th in the men's alpine downhill ski race.
Erik Fisher of Middleton, Idaho, was one of five members of the U.S. alpine ski team but was not among the four who raced.
Chris Fogt's four-man team came in seventeenth in the bobsled after a team-member was injured, but another American bobsled team took the gold medal.
David Bissett's 4-man bobsled team took the Bronze for Canada.
Shauna Rohbock's 2-woman team took 6th place in bobsled.
Bill Schuffenhauer's 4-man team placed 13th in bobsled.
Read about a young man who is missing the Olympics in order to serve a two year mission for the Mormon Church.