Mormons at past Olympics (1984 – 1996)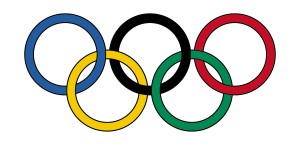 1984 Los Angeles
Ambrose "Rowdy" Gaines IV – swimming (USA) – gold 1984 Los Angeles
At the 1984 Games in Los Angeles Gaines won three gold medals and broke two world records. He swam the 100 meter freestyle, the 4×100 meter freestyle relay and the 4×100 meter medley relay. He was baptized in Birmingham, Alabama Hoover Ward, December 12, 1998.
Doug Padilla – track and field (USA) – 1984 Los Angeles – 1988 Seoul
He served a Church mission to El Salvador from 1976 to 1978. Six times Doug has been one of the world's top indoor distance runners (1982, 1983, 1984, 1985, 1986 and 1990).
Source: Cougar Club Hall of Fame
Mark Schultz – wrestling (USA) – gold medallist – 1984 Los Angeles
Distinguished member of the National Wrestling Hall of Fame. Former head wrestling coach at BYU. B.S. and M.S. in physical education. Olympic wrestling champion. Two-time world wrestling champion. Ultimate fighting champion. 1983 winner of the Big 8 Medallion Outstanding Male Scholar/Athlete. Four-time National Open Freestyle Wrestling Champion. Three-time NCAA Wrestling Champion. Northern California All-Around Gymnastics Champion. Voted "Outstanding Wrestler" at the 1982 NCAA Championships. USA Wrestling "Athlete of the Year".
Source: Mark Schultz.com
His Olympic gold medal and two additional World championships place him among a mere handful of America's elite wrestlers.  4-time National Freestyle, 3-time NCAA, 2-time World, 1984 Olympic, and UFC IX Champion.
Peter Vidmar – gymnastics (USA) – gold 1984 Los Angeles – gold 1984 Los Angeles – silver 1984 Los Angeles
In 1984, what began as an ad became a forecast of the future. Peter Vidmar captained the US Men's Gymnastics Team to its first-ever Olympic Gold Medal. He also captured the gold in the pommel horse – scoring a perfect 10. And he won a Silver Medal while becoming the first American to medal in the individual all-around men's competition. His winning performances averaged 9.89, making him the highest scoring US male gymnast in Olympic history.
Seoul 1988
Ed Eyestone – marathon (USA) – 1988 Seoul, Korea – 1992 Barcelona, Spain
Ten-time All-American. Served a full-time mission in Spain. He earned two degrees from BYU, a bachelor's in psychology and a master's in exercise science. A GTE/CoSida Academic All-American with a 3.69 cumulative GPA, he won the prestigious NCAA Top Six Award.
1988 Calgary
Teri McGee Walker – skiing (USA) – demonstration event – gold 1988 Calgary
In the years prior to 1988 she was diagnosed with multiple sclerosis and told she would never walk again.  As a single mother of 3 she was devastated, but not for long.  Shortly after the tragic news, she took her life into her hands and decided to do things her way.  She learned how to snow ski with specially made poles.  Much to her surprise she was gaining strength faster then anyone expected.  She started to ski for the U.S. disabled ski team and was quickly climbing in the ranks.  She was one of the best.  She was invited to compete in the 1988 winter Olympics.  She had done something few thought possible, she had gained full use of her limbs.  She was stronger then she had ever been both physically and mentally.  On that winter day when she received her gold medal, she knew she wouldn't be skiing much longer, for her goal wasn't to win a medal but to walk again.  She retired from skiing knowing that she would be giving up a great deal. , She wanted to be at home with her children, to teach them to never give up and to set high goals.  To this day (06 Jun 2004) she has never been in a wheelchair.  She is a very active member of the Grass Valley Ward in northern California.
1996 Atlanta
Laura Berg – softball (USA) – gold 1996 Atlanta – gold 2000 Sydney
In Georgia, she finished with a .273 batting average (6-for-22, with a double) and scored two runs. She also reached base five times after being hit by a pitch. In 2000, she started all 10 games in center field. Recorded an assist on a play at the plate during the round-robin game against Japan and also had two hits in that game.
Source: USA Softball.com