Mormons at past Olympics (1912 – 1980)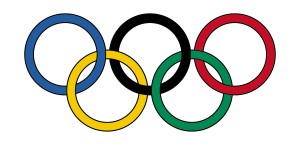 1912 Stockholm
Alma Richards (1890-1963) track and field (USA) gold 1912 in Stockholm
…But before his final jump, he walked to a spot on the infield grass, and in full view of the stadium crowd of 24,000, he took off his hat, kneeled on the ground, and said this prayer: "God, give me strength. And if it's right that I should win, give me the strength to do my best to set a good example all the days of my life." As soon as he said "Amen," he put his "lucky" hat back on, walked to the end of the runway, and, without hesitation, raced for the bar. He cleared it at six feet, four inches and set a new world record.
1960 Rome
Jack Yerman – track and field (USA) – gold 1960 Rome
Yerman won a gold medal in the 1960 Olympic Games 4×400 meter relay in Rome. The U.S. team of Jack Yerman, Earl Young, Glenn Davis, and Otis Davis set a world record of 3:02.2. A total of six world records. He also played football for Berkley in the Rose Bowl.
1960 Squaw Valley
Barbara Lockhart – speed skater (USA) – 1960 Squaw Valley, CA – 1964 Innsbruck, Austria
She is a professor at BYU. Barbara also serves on the General Relief Society Board. Barbara is passionate about serving her community and believes the pursuit of "no poor among us" as attainable.
1964 Tokyo
L. Jay Silvester – discus (USA) – 1964 Tokyo – silver 1972 Munich – bronze 1976 Montreal
"I broke my first world record in 1961," he recalls. "Sixty meters was the barrier at that time. I went about a meter beyond the previous record. I was the first to break both the 60- and 70-meter barriers. No other thrower has come close to that. Most throwers set one world record and it stays around for a while. The world record today was set in 1986 by an East German."
1968 Mexico City
Kresimir Cosic – (1948-1995) – basketball (Yugoslavia) – silver 1968 Mexico City – 1972 Munich – 1976 Montreal – gold 1980 Moscow
He is the first foreign player to earn All-America honors.
1976 Montreal
Henry Marsh – steeplechase (USA) – 1976 Montreal – 1980 Moscow – 1984 Los Angeles – 1988 Seoul
One of the greatest U.S. steeplechasers of all-time, Henry Marsh still holds the American record in the event (8:09.17 in 1985). A 1978 graduate of Brigham Young University, Marsh burst onto the international scene in 1976 when he was second at the NCAA meet, second at the Olympic Trials and 10th at the Olympic Games. Marsh was to be on three more Olympic teams and overall, represented the U.S. 19 times in international competition. He was world ranked a dozen times and was top ranked in 1981, 1982, and 1985. He was the top ranked U.S. steeplechaser 10 times. He was the 1979 Pan American Games champion and was also on the 1983 and 1987 World Championship teams. Marsh later became an attorney. Source: USA Track and Field.org