Mormon Athlete Nick Emery – Mission Before Basketball
For the past two years the Lone Peak Knights have worked hard to gain recognition as being not only the best high school basketball team in the state of Utah, but as many consider them, the best high school basketball team in the nation. At first glance, the young men who make up the team may not seem to be much of a basketball team at all, but once they are on the court, playing the game that they love, it becomes quite evident that they are very much a team to be reckoned with as they dominate the court with one goal in mind – to win the game.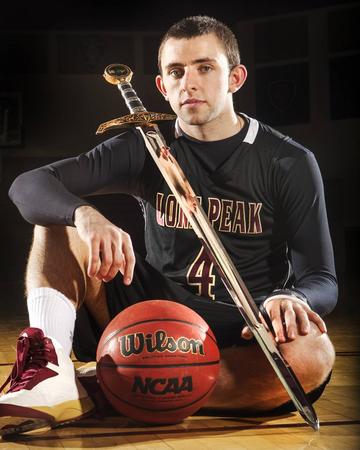 The Lone Peak Knights have only lost three in-state games in the past three years. The last game which they lost to in-state opponents was on 10 February 2012, and this season they have won by an average of 28 points with victories over such top ranked teams as Pennsylvania, Illinois, and California. To what do they credit such prodigious success? They are able to relish their triumphs because of hard work, perspiration, camaraderie, and a coach who is dedicated to honing the talents and skills of each of his individual players.
"There was one team we played that was literally laughing when we were warming up," the senior center Eric Mika said with a chuckle. "And we beat them by 50." [1]

"We know we're different whenever we walk into a gym," said coach Quincy Lewis, who has a 206-35 record over the past decade. "But our guys walk in there with a chip on their shoulder. We know we have something to prove because, honestly, the other teams don't have a great deal of respect for us." [1]
But there is something else that sets the Lone Peak Knights uniquely apart from most other teams. This team consists of young men who are members of The Church of Jesus Christ of Latter-day Saints (mistakenly referred to by the media and others as the Mormon Church.) And, what makes this team even more unique is that they are not afraid to discuss their faith openly. They attribute their faith as a huge part of the success that they have obtained, and the glue which bonds them together as a team. When they are on the road they will very often call the Bishop of the local LDS congregation to gain permission to use the small gym in the building for their practice sessions.
"A couple of summers ago, we were in Boston," Mika said. "Someone was like: 'Oh, you guys are all Mormon. How many moms do you have? You guys all brothers?' We just laugh." [1]
One of the most valuable players on the team is 6-foot-2, 180 pounds, Nick Emery. Nick is a senior and plays the position of point guard. He averages 19 points per game and is a three-time Utah state champion and two-time state high school player of the year. His older brother, Jackson Emery, who graduated from Lone Peak High School in 2005, was named the Deseret News Mr. Basketball recipient, and was a co-captain at Brigham Young University with Jimmer Fredette. Nick has also been blessed with the honor of being named the Deseret News 27th Mr. Basketball recipient.
"It's always been a dream of mine to get this, and this was definitely the year to get it," said Emery, who said seeing his brother's Mr. Basketball banner hanging in the rafters at Lone Peak the past four years was a constant source of motivation. [2]
Nick was recruited by such colleges as UCLA, Kansas City and North Carolina. He made the decision to play for BYU on 30 August 2011. However, following a church wide announcement made during the opening session of the 182nd Semmiannual General Conference of The Church of Jesus Christ in October 2012 by President and Prophet, Thomas S. Monson, that eligible young men may now serve a full-time mission starting at the age of 18, Nick has decided to put his basketball career on hold for the next two years and answer the call to serve. He will enter the Missionary Training Center (MTC) in Provo, Utah on 1 May 2013, and will leave to serve his mission in Frankfurt, Germany shortly thereafter. That would mean that he will not return home until May 2015, six months prior to the start of basketball season.
As he concludes his senior year at Lone peak and prepares to leave for his mission, he finishes his high school career as the eighth-leading scorer in state history with 1,953 points. He also set a new state record with 269 career 3-pointers. [2]

Nick averaged 18.5 points his freshman year and was named a 5A second-team all-stater. During his sophomore and junior seasons he was named 5A MVP by averaging 21.7 and 21.6 points respectively. This season he averaged 17.9 points, 3.7 rebounds, 3.7 assists and 2.9 steals, but he did it all with a much more advanced basketball IQ. [2]
Nick strongly believes that by serving his mission first, he will return as a more mature player and he will be equipped with better leadership skills.
"Two years is a long time to mature and really figure out who I am," said the 18-year-old Emery. "This is a big bonus. You can go straight out and get those two years done and then you have four straight years in college." [3]
Joe Nilson, Emery's Mormon Stake President in Alpine, Utah, said Nick wouldn't have been scorned had he chosen to skip a mission and play college basketball, serving the church as a role model in a high-profile position."Here's a young man who is literally at the top of his game and he could go to a lot of different colleges to play ball," Nilson said. "And he's made the decision that he wants to be a missionary for the church. That says a lot about the young man." [3]
"I feel like going on a mission I'll get blessed more – not only in basketball but for life as well," he [Nick] said. [3]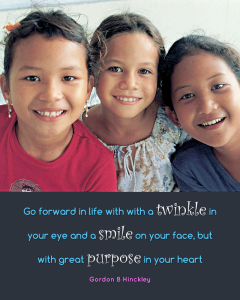 Additional Resource: