ASU's Mormon Jordan Bachynski – A Definite Game Changer
Jordan Bachynski is fast becoming a household name in the Pac-12 conference and for very good reasons. He has become well known as the best shot-blocker in the Pac-12 and one of the best in the nation.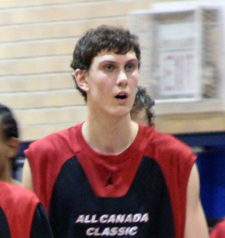 The 23 year old (6 September 1989), 7-foot-2, 250 pound, center for the Arizona State Sun Devils hails from Calgary, Alberta, Canada. Research has found no Sun Devil taller in ASU basketball history. His specialty is defense, and in the 18 Pac-12 games in 2011 and 2012, he averaged 1.67 blocks per game. He blocked 30 shots in the 18 league games, and posted 26 blocks in the final 13 games of the season.
"Anytime you have a shot blocker like that, it's not just the ones he gets, the opponent can't help but start thinking about it a little bit," ASU coach Herb Sendek said. "He's also changing some other shots as well."
On 8 December 2012 in a game against Cal State-Northridge, he recorded ASU's first-ever triple-double — a feat not achieved by former Sun Devil greats such as Fat Lever, Byron Scott and Joe Caldwell. Bachynski posted 13 points, 12 rebounds and a school-record 12 blocked shots to lead ASU to an 87-76 win at Wells Fargo Arena.
Bachynski was originally a 2008 graduate, but he put two years on hold to serve a mission for The Church of Jesus Christ of Latter-day Saints (more commonly referred to as the Mormon Church) in Miami, Florida. He returned from his mission in May 2010. Prior to leaving for his mission, he had committed to University of Nevada, Las Vegas (UNLV) but re- opened his recruitment as major schools such as the University of Connecticut, Brigham Young University (BYU), Oregon State, and San Diego kept tabs on this promising prospect. He gave a verbal commitment to play for Arizona State on Tuesday, 22 September 2009.
While serving his mission he had been given the opportunity to shoot baskets maybe once a week, but that was not his purpose. Austin Ainge and other Mormon friends advised him that it would take at least a year for him to regain the form that made him one of the top recruits in the nation in 2007, when UConn was among the suitors who came to Calgary, Alberta, to check on him. At the time he did not want to hear any of what his friends were telling him. He believed that he would be back in the gane in no time at all. However, in hindsight, it turns out that his friends were correct in their assesmernt. It has taken even more time than anticipated because he not only missed court time while on his mission, but he also missed out on his final high school season at Henderson (Nevada) Findlay Prep because of ankle surgery. The surgery involved removing a bone spur and a pinched ligament and repairing other ligaments, followed by four months of rehab before getting back on the court briefly for the All-Canada Classic. Between times he worked at Joey Tomato's Kitchen.
"Just try not working out for three weeks," said ASU coach Herb Sendek, explaining Bachynski's gradual progression. "Then you try to come back and you are not in the same shape as you were. Now let's go to three months. It puts in perspective what he went through. Three years without playing basketball, without training.

"We knew coming in there was going to be a pretty steep learning curve, but that doesn't cure the impatience that we all seem to have as human beings. But the more experience he gets, the more things are coming together for him." [2]
Bachynski has not allowed any minor setbacks to slow him down. When he arrived at Arizona State in the fall of 2010, he was raring to help a team that had made postseason appearances in each of the previous three seasons. But his body had other ideas.
"The muscles in my legs weren't strong enough to maintain the whole time," Bachynski said. "So I'd be good for the first five minutes, then feel my legs go to spaghetti. It was crazy. I tried to do too much too quickly coming off my mission, and I struggled with injuries because I was pushing it a little too hard. I pulled everything in my legs. Once I got to play, the whole first year was just spent sucking air. It was bad.

"I just kept pushing, and my body kept pushing back. Finally came to accord with it. 'You know what, we might have to take this year to get back into it.'" [2]
Determined to continue to go full speed ahead and be the best at his game, it has all started coming together for him this season, his third at ASU. He is averaging 10.5 points, 7.1 rebounds and 4.6 blocked shots a game in 25 minutes of action and has set a school and Pac-12 record with nine blocked shots in a 65-56 victory over Colorado. He also leads the Pac-12 with a .656 field goal percentage.
"Defensively, he's been a monster protecting the paint," said Utah coach Larry Krystowiak, who coaches Jordan's younger brother, Dallin. "He can clean up a lot of mistakes back there. It seems like he seems like he is playing with a little bit more swagger. Offensively, he's a load as well. He is a legitimate post player. They have enough talent around him that he isn't asked to do too much.

"He's an example of kid who stuck with it. It is not always going to be easy." [2]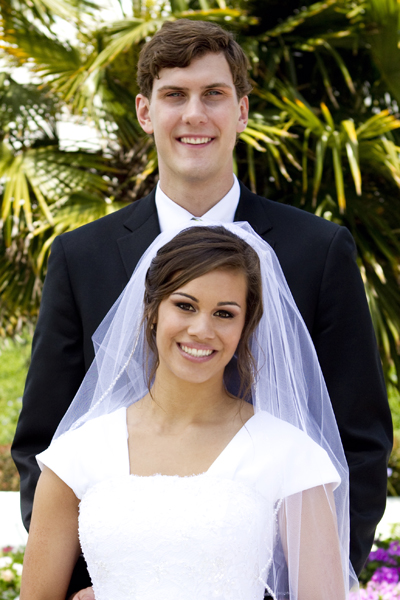 Off the court, Bachynski leads an intriguing life. He is fluent in Spanish, is a huge soccer fan, and is an avid reader of Gandhi. His spare time consists of following the exploits of fellow Canadian Hooper Steve Nash of the Los Angeles Lakers and watching UFC bouts. He also enjoys eating baliadas (Honduran tortillas with cream, cheese, beef and beans).
His wife, Malia, whose encouragement he credits as the main source of his success, played volleyball at ASU where the two met. "She's everything that I've ever wanted," Jordan has said. He describes her as "as close to perfection as you can get," believing that he would not be half the player that he is on the court without her. They were married on 13 May 2011.
"Whether it's making sure I'm on time for games or making it so I can get to everything I need to, she does everything for me," Jordan said. "She's the boss. Whatever she says, goes." [3]

"Any bit of motivation that I can give him or support, I want to put it out there," Malia said. "He's been taking advantage of it. He's been coming in and shooting and watching film. He shoots every day on his own." [3]
In regards to the turn around he has made in his game, Bachynski commented:
"When you have your legs under you, it is a lot easier to be aggressive," Bachynski said.

"My goal is to play professionally, and I know if I want to do that, I have to work hard and I have to perform. I feel like the coaches have been patient with me, and I've been patient with myself, and it is starting to pay off. And I'm in the right program with the right guys around me. My teammates are incredible with their support." [2]
Bachynski's mother, Yolanda was also a solid Hooper. His younger brother Dallin ( (2009 PHASE 1 All Canada Select) played for Southern Utah in 2009-2010, went on an LDS mission in Croatia and will suit up for Utah. His sister Jessica is also a very good player and played at the 2010 Canada Basketball National Championships in Toronto.
Although Malia believes he should receive the credit for taking action, Jordan unselfishly gives credit to everyone around him for the turnaround he has made. Whether it is his coaches, his wife, his mission president, his family, or God, he doesn't want to attribute all the success to himself.
Additional Resources:
Read another article about a Mormon athlete – Mitch Smith – An Unlikely Mormon