Breeja (pronounced Bree—uh) Larson is an unlikely Olympian. She was born and raised in Mesa, AZ.  She didn't start year-round club training & competition until her senior year of high school—just three years ago.  She did swim for her high school teams her freshman, junior, and senior years. So, prior to her senior year, her competitive swimming consisted of only 2½ months of training.
Before that, she did volleyball, track, and softball.  During the summers, Breeja swam for the Mesa, city parks and recreation swim teams, but she considered it boring.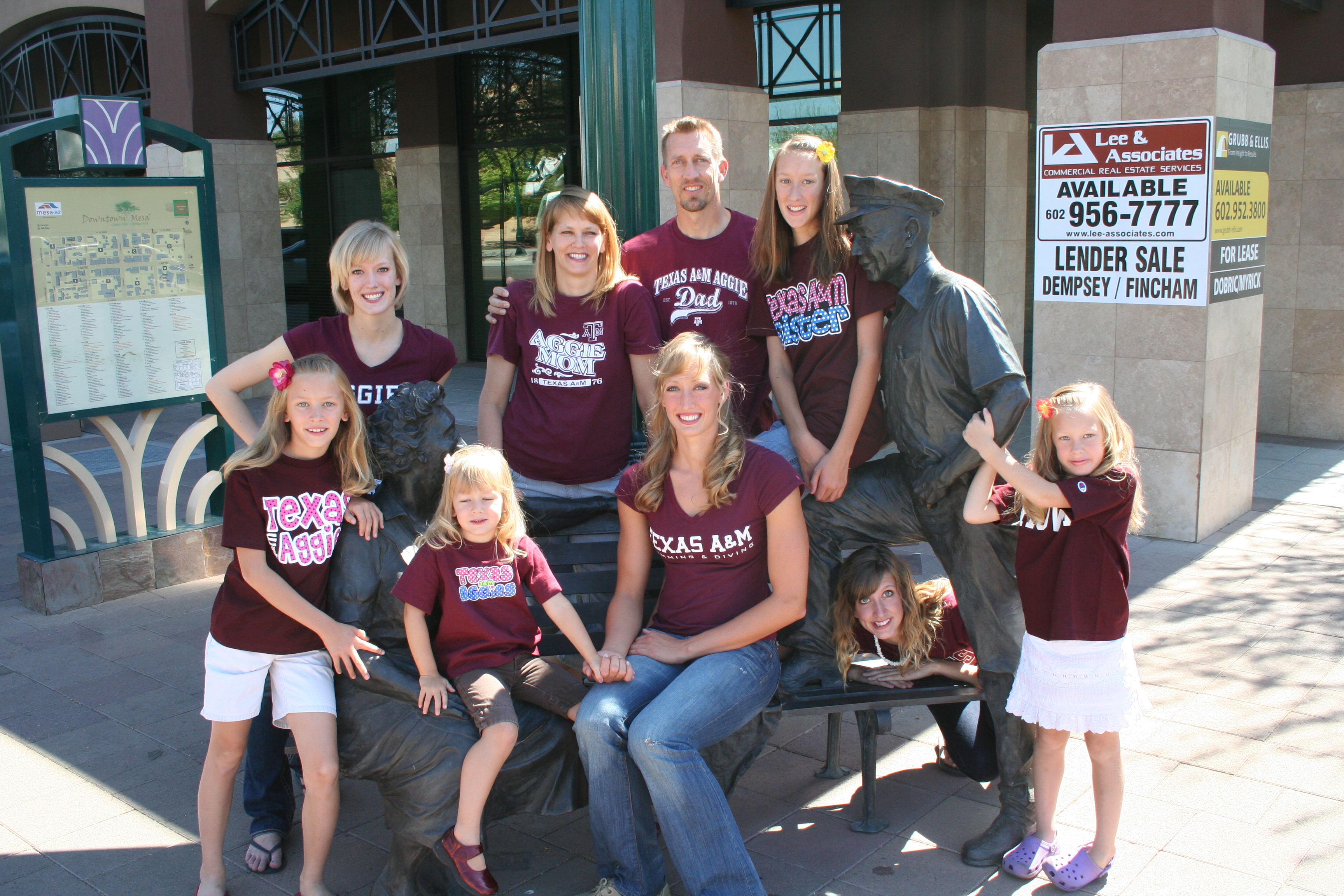 Her high school swim coaches, her freshman and junior year, recognized her talent and told her she'd someday be on a team; she ignored them.
Her sister Kyli was faster than her as a freshman, according to Breeja, but Kyli does not consider that true. When they raced against each other the first time, Breeja beat her—she was a natural athlete. Kyli had trained for years, but Breeja could beat her. Her aunt, Jennifer (Davidson) Jefferson was an All-American at Brigham Young University, and her uncle, Brad Larson, and her aunt, Becky Larson also swam at BYU. Breeja's father, Kjell, played sports in high school. Her mother, Marni Jo, preferred math.
Breeja knew that she would have to pay her own way to college, and she wanted a scholarship to help. She decided to stake her future on swimming. Her plans were complicated when her family moved to Idaho and her new school didn't even have a team. She moved back to Mesa, AZ, living with her uncle and aunt, Tom & Jeanette (Davidson) Fitzgerald, and joined her first club team at age seventeen.
She had never been very good at practice and was always the last person to the wall, although she showed her skills at competitions. Her first club coach, Brad Hering, inspired her to stop thinking words like "can't", and he taught her that training hard and finishing sets brought results, as she started dropping seconds off of her time each week. She never ignored him; Brad Hering is the one that inspired her and opened her eyes to her potential. Coach Hering was acquainted with the Texas A&M coach, Steve Bultman, and encouraged him to take a look at Breeja. Texas A&M recruited her, her senior year. She visited the campus on a recruiting trip and felt like she was home. All the same, she felt the coach at Texas A&M was taking a big chance by accepting her. She was terrified when she attended her first practice there, but felt the coach was an outstanding teacher and she wanted the world to see how good he was. Training her freshman year at Texas A&M, was one of the hardest and scariest years of her life because the training was very difficult, and she was usually the last one to the wall in practice.  But her times, in competitions, continued to drop.  Coach Bultman was very patient with her and saw that she did have great potential.
Despite her doubts, during her freshman year, Breeja broke four school records and took second place in the 100 and 200 yard breaststroke at the NCAA championships. The following summer, a scare threatened to end or delay her dreams of the Olympics.  Doctors suspected she might have thyroid cancer. Happily, the tumors were benign, but she saw herself as having been given a second chance and went to work even harder than before. Her sophomore year (2012), she broke the NCAA record for the 100 breaststroke twice, set a new American Record, and won the NCAA title. Her future should have seemed clear at that point.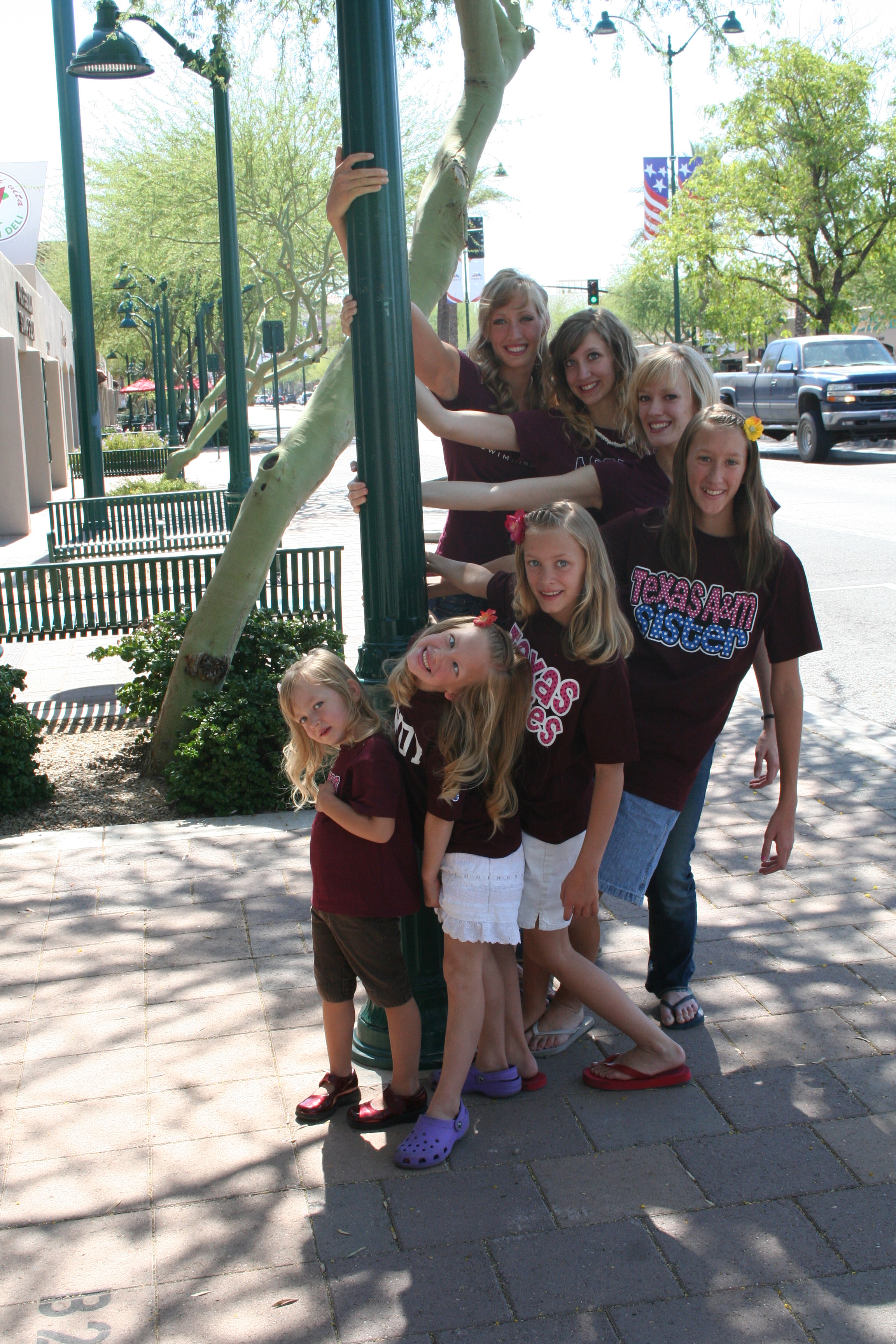 She entered the 2012 Olympic trials. This was her first Olympic trials and she was not expected to make the team by anyone other than her family. Somehow, her history of breaking records had failed to bring her into the spotlight. Not only did she make the Olympic team, but she won against the best 100 meter breaststroke swimmer in the world, Rebecca Soni. Soni's strategy is to come up from behind to win on the 100 meter breaststroke, but Breeja, held Soni off for the win. Even she was surprised by her win and it took her a moment to figure out she actually did win. She is now headed to London, England for the 2012 Olympics.
There is more to Breeja than sports. She is a member of The Church of Jesus Christ of Latter-day Saints, whose members are often called Mormons. She is one of seven children in her family, all girls. Her older sister, Kyli, is on a volunteer eighteen-month mission for her church, serving in Salt Lake City at Temple Square, helping visitors who use American Sign Language. Since missionaries agree not to receive telephone calls from family and friends except for two calls to family a year, and can only receive e-mails from family once a week, Breeja wondered how to get word to her sister that she'd made the trials without waiting for e-mail day. She came up with a creative solution. Mormon.org, an official website of the Church for people who are not members, has a hotline people can call if they have questions. She called the hotline and asked them to pass along the news. As it turns out, though, her sister heard about it from a number of people.
DeLane Davidson, Breeja's uncle, says Breeja is considered the family sweetheart with a Christ-like personality. Her church congregation had many elderly people. Without being asked by anyone, Breeja, a young teenager, adopted five or six elderly women who lived alone. She visited them regularly, reading to them, talking to them, even rubbing their feet if they were aching. If she heard of anyone who was sick or bedridden, she quietly went to visit them to see if she could help. She was, for obvious reasons, greatly loved by both family and church congregation.
Updates:
Larson,  swam in the 4×100-meter medley relay Friday, August 3, 2012, and the team from the United States is one of eight teams scheduled to compete in Saturday's final.  Breeja swam the second leg of the relay with Rachel Bootsma, Claire Donahue and Jessica Hardy.  She came in 6th in the 100-meter breaststroke.
Sources:
Larson upsets Soni, Hardy in 100 breast, Updated: June 27, 2012, 11:29 PM ET Associated Press
Breeja Larson wins breaststroke at Olympic Trials, Charean Williams / McClatchy Newspapers, Thursday, June 28, 2012
Personal Interview with DeLane Davidson, Breeja's uncle